Click to Give Joy this Holiday
Download Canopy Christmas Brochure
Grant a Holiday Wish
Partner with Canopy to provide the thrill of Santa for the 100 children ranging in age from 6 to 17 in our care during the holidays. Each child will complete a wish list. Your commitment to grant the wish of one or more children will help make their holiday special. Sign up here.
Stockings and Stuffers
Every child should have their very own stocking to enjoy on Christmas morning. Provide a child with some necessities and holiday cheer in a brightly colored stocking. Sign up here.
24 Nights of Christmas – Delivered
Nestled in their pajamas, our children find joy in hearing a story of hope during a nightly story time throughout the 24 Nights of Christmas. This year, while social distancing, you can bring joy to a child by delivering a favorite holiday book to be read by our staff; along with treats, craft sets, coloring sheets or games for our children. Santa will not object to you being one of his many helpers. Sign up by clicking the button below. (Jackson or Vicksburg)
Vicksburg Sign-Up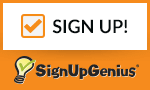 Holiday Party – Delivered
Who doesn't love a holiday party? This year, you can provide joy to the children at Canopy by supplying treats, activities and games to enjoy a fun filled holiday celebration. Simply deliver the party food, beverages and activity supplies and we will handle the rest. (Jackson or Vicksburg).  Sign up here.
South Mississippi Child Advocacy Gift Drive
Gratitude is the foundation of joy and showing gratitude by helping others is a great way to get into the holiday spirit. To help spread joy to local children, Canopy Children's Solutions' South Mississippi Child Advocacy Center (SMCAC) is encouraging the local community to get involved with its Annual Gift Drive.  Support South Mississippi Child Advocacy Center's Gift Drive.  To help grant a child's wish, simply purchase from the SMCAC Amazon Smile Wish List.
Amazon Christmas Wish List
Help fill the holiday wishes by purchasing items from our Amazon Wish Lists.  An easy, yet special, way to bring joy to a child this Christmas.  Click here to access.
Sponsor a Needs Drive
By sponsoring a needs drive in one of the following categories, you will help transform the lives of children served at Canopy: Sign up here.
Board games
Canned goods
Cleaning Supplies
Clothing for children ages 6-17 (new)
Comforter sets
Duffle bags and Luggage (new)
DVD movies (rated G and PG)
Hygiene Products
Linens (pillows, sheet sets, towels)
Pajama sets (t-shirt sets or pant sets) (new)
School and Art supplies
Shoes (youth sizes and adult sizes) (new)
Slippers and slides (youth sizes and adult sizes) i.e. Nike, Adidas, Under Armour, Reebok (new)
Store and restaurant gift cards
Throw blankets
Underwear